Best Racking Systems for Furniture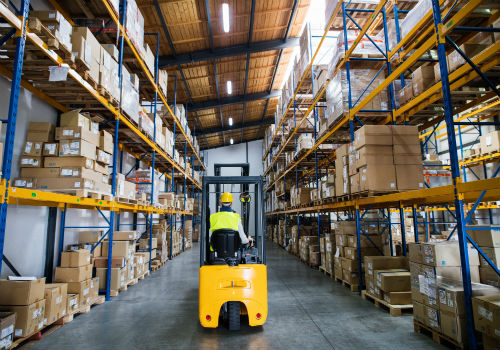 To the untrained eye, it can be a challenge selecting the best system for a particular type of product because there is such a wide variety of racking systems available. Start by considering the best system to hold the merchandise you stock while also maximizing the space in the warehouse. The system must be adaptable because it is likely your inventory and needs may change over time.
What is the best racking system for furniture?
Furniture cantilever racks are the perfect warehouse solution for furniture storage because it has a versatile design. A cantilever rack is a shelving unit that consists of vertical posts with protruding arms to hold a variety of products.
Long and wide items such as couches, mattresses, and tables can be easily stored and removed with no frontal obstructions reducing the risk of damage to products when merchandise is being moved. These racks are open in front to facilitate loading and unloading using forklifts or similar equipment.
Cantilever racks are best suited for storing furniture, as it is easily adjustable for your storage space and product. Order the pieces you need and design the shelving system that works best for you, the products and the warehouse. Depending on your needs you can set up the posts so you can have shelving on either one side or both sides. Each shelf can be adjusted to accommodate any size of product and then readjusted when products change.
How to set up your cantilever rack
Start by selecting the height of your system. Once you choose the base, you can customize the arms based on size and weight capacity. You can purchase the arms and sections based on your needs. The cantilever arm length can change depending on the depth of the products being stored. If your needs change over time, you can easily expand your storage. Many models of cantilever racks have a locking pin to secure the arms for a quick, tool-free adjustment.
Efficiently store items such as sofas, chairs, end tables and other different sizes of furniture on the same level. Optional cantilever rack guide rails are available to help prevent order pickers from damaging the furniture or any items stored.
Furniture cantilever racks are the best option for warehouse storage because they can be easily customized for small, medium or bulky products. Many shelving and racking companies include delivery and installation based on your specific requirements. A system that can be easily rearranged to accommodate future growth or expansion is the best choice.